Who's Who

By their talent, originality and presence, they contribute to Mia Casa's spirit. Taking part in one of their workshops is an opportunity to discover not only their work but also their universe by spending quality time with them at the house.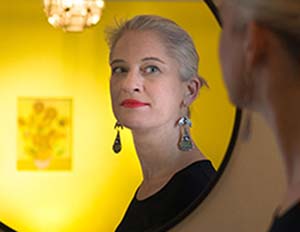 Delphine Dewulf
Delphine loves creating universes and developing ideas and projects. Envision what does not yet exist, put it into words or images and then into action. For more than 20 years, she has been using these skills in the media, social entrepreneurship, creative, film and tourism sectors. A journalist then scriptwriter, a member of the Société Civile des Auteurs Multimédia et de la Société des Auteurs et Compositeurs Dramatiques, she leads, among others, creative writing workshops.
Founder of  Mia Casa guest house in 2010, she lives there with her children Lou Mia and Gabriel.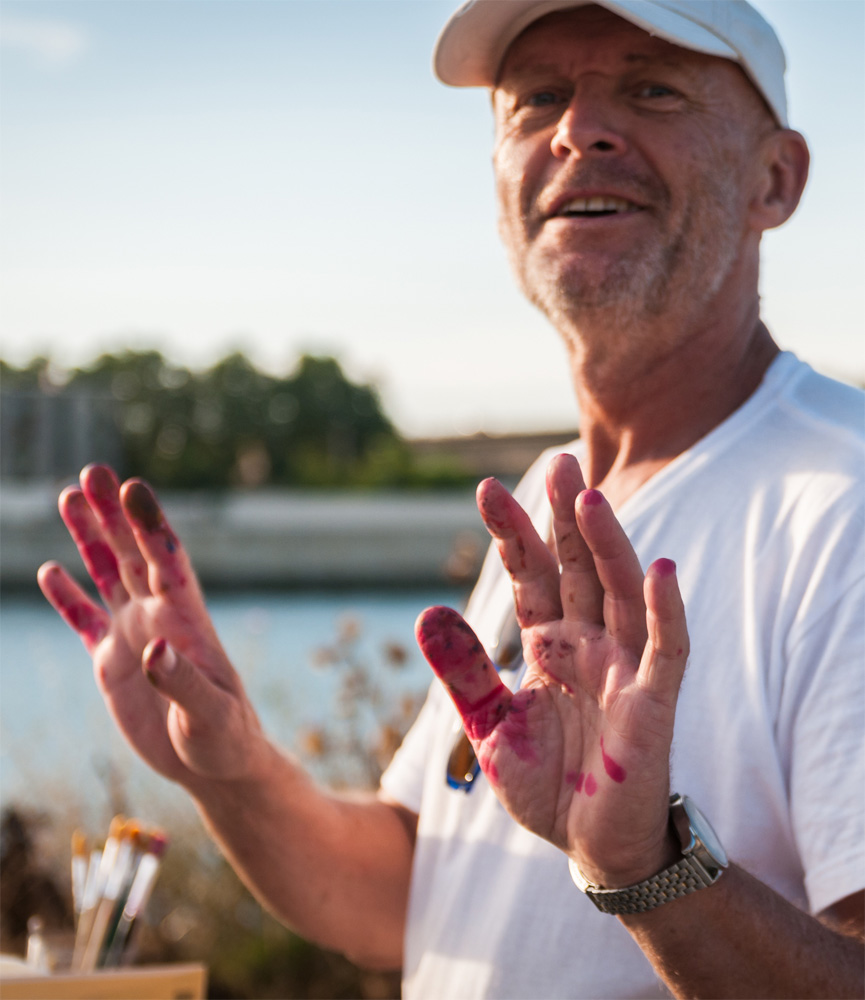 Bogdan Korczowski
His work fuses symbolism and abstraction, energy and sensuality. Born in Poland in 1954, Bogdan has been based in Paris for the last 30 years. He is a graduate of Krakow and Paris Fine Arts schools. A professional artist for over 40 years, he has taken part in over a 100 exhibitions. His workshops, which he is holding in French and English, enable people to explore mixed techniques and develop one's artistic practice.
www.korczowski.com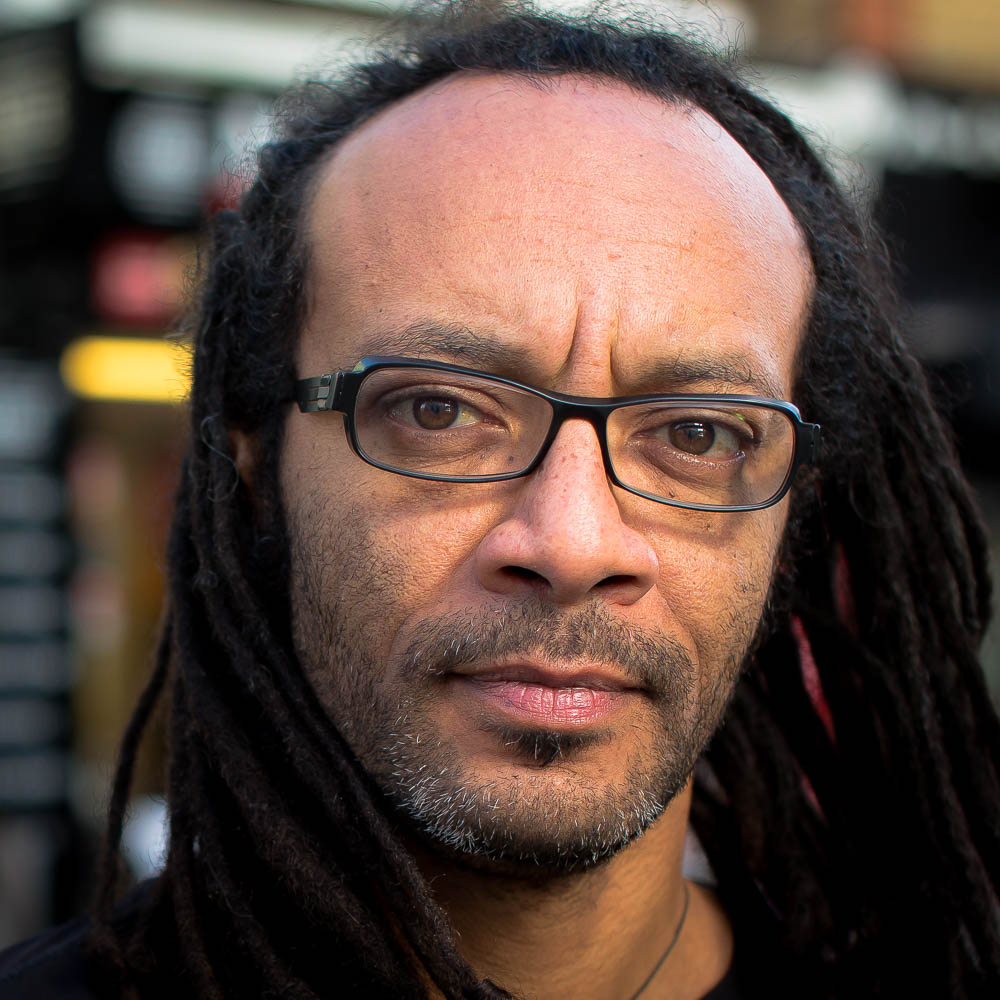 Anthony Epes
American photographer based in London up until 2017. He then decided with his wife Diana Bird to go travel the world – with their two kids in tow. Diana and Anthony nevertheless occasionally settle in places, inspiring them to hold photography workshops that mix technique, creativity and having fun.
www.citiesatdawn.com
Violène Riefolo
An empathic listener and parental coaching specialist, Violène trained under Isabelle Filliozat and gives workshops articulating a real  "grammar of emotions". In order, among other things : to discover what lies beneath our reactions, to decipher other's reactions and develop empathy.
https://www.facebook.com/VioleneRiefoloCoach/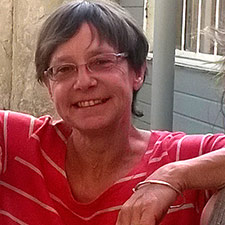 M.Christine Béguet
M. Christine Béguet trained in Design at the Julian Academy (Paris 6 °) and obtained the DNSAA at Olivier de Serres (Paris 15 °). She practices painting, drawing with ink and engraving. Sensitive to the line in the landscape, whether urban or natural, she researches with ink on Wenzhou paper, or traces dug in the copper or zinc plate, lines gradually adding to each other. She teaches in professional training and in the school environment, organizes engraving courses to introduce artists and amateurs to contemporary techniques of engraving. Member of the office of the SUDestampe association for the biennale of engraving of Nimes.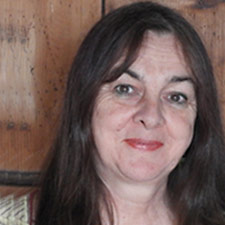 Marie-Line Permingeat
Certified Art Therapist RNCP, Le Chant de la Main
Play and games, masks, humour, poetry are for me the bright pebbles that I often find on my way. I have been creating shows, puppets and storytelling for more than 20 years. I am now an art therapist because I am passionate about sharing the benefits of creativity with young and old alike.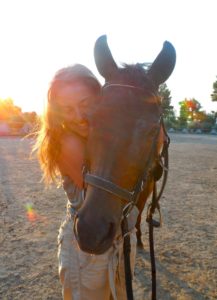 Carmen Klammer
Photographer, Certified Yoga Teacher, Founder of Divine Retreats and Totally Blissed Out – Happiness Project
Carmen is passionate about capturing the beauty of life and living, bringing people together in beautiful places and helping them connect with their own beauty and greatness. Hence she's been organising retreats in divine locations in Greece and Tuscany from 2010. Since her first visit to Arles she felt inspired by this vibrant artistic town and by Mia Casa owner Delphine, so together they created the Happy Lab.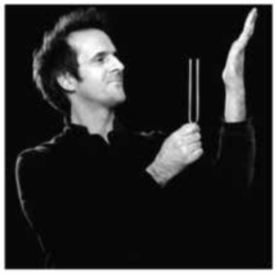 François-Marie Dru
François-Marie Dru is a musician and therapist, certified by the Academy of Sound, Color and Movement TAMA-DO. He followed the teachings of the father of vibrational medicine Fabien Maman and gives sound healing treatments in Paris.
These sound healing treatments are for all those who want to reharmonize themselves.
François-Marie uses tuning forks on acupuncture points as well as different acoustic instruments whose harmonics help to rebalance the electromagnetic field, our Aura. Whatever the underlying pathology, disharmony or problem is, consciously directed vibrations support the patient's  healing process by getting him into resonance with different aspects of himself, physically, psychologically and spiritually.

You are holding workshops?
You are looking for a venue that is easy to reach and convivial, but also bathed in light, culture and close to nature? Please inquire about the possibility of hiring our workshop space and of accommodating your group at the house.