A Retreat to free your Creativity
and find your Voice
Mixing Photography, Creative Writing & Journaling,
Yoga, Fun Activities and Inspiring Discoveries
to access your innate Creativity
and Life Force
This retreat is for you if
You want to free your Creative Self

You want to feel better about yourself in your mind, body, and soul

You want to take charge of your own Happiness
You are ready to get out of your Comfort Zone to discover and share your Gifts with others
You like to play and learn (or to playfully learn/to playfully acquire) new things for your Happiness Toolbox
What will You get out of this?
Get inspired, get out of your head and into your heart
Free your creative flow
Relax, recharge, rejuvenate, revive
Increase your confidence to express yourself
A toolbox for Self-Care and Creating Joy in your everyday life
What We Believe In
We strongly believe that everyone is creative, and that creativity is a vital part of ourselves as human beings. Yet we often put our creative part to the side feeling that we don't have the time for it – even if the result of this vital part being neglected can lead to a loss of lust for life.
The key to unlocking the situation is to give yourself the opportunity to step aside in a location naturally propitious to the (re-)awakening of your creativity, knowing that beauty, nature, sunshine, gentle exercise, healthy food and fun also help.
We also believe in the power of the collective, knowing that with proper guidance group work can help every single participant achieve much more than if left alone**. This doesn't suppress the importance of one's inner journey, rather it beautifully compliments it as it celebrates our social nature.
AS I CREATE
I come into my power and wisdom,
into my deeper knowing,
into that newness which becomes the gift
I share with the world …
The act of creating is a healing gesture, as sacred as prayer,
as essential to our spirit as food to our body.
It is our creative work that brings us to life, feeds our spirits and sees us through the dark …
Jan Phillips
 The Happy Lab is an opportunity to experience:
the great, artistically vibrant town of Arles,
in the truly inspiring setting of Mia Casa bed and breakfast where every corner has been thoughtfully decorated and tells a story,
with the help of Mia Casa owner and retreat co-facilitator Delphine, who will show you the city through the eyes of a local, taking you off the beaten track **
in the company of Like-Minded Souls, providing food for thought in a guided, brainstorming kind of way.
in a structured, "Care-for-you setting" so you can focus on being well and creative – and develop your skills in this field with the help of professional guidance
This retreat is NOT for you if: 
You are looking for a purely meditative experience. Although the retreat facilitators try to integrate meditation in their practice, they also recognize the need for conviviality in the development of creativity.
You are looking for a yoga retreat – Happy Lab is much more than that.
You want everything to be set as a clock – inspiring discoveries are actually essential elements to the Happy Lab.
You are looking for a detox – although fine, healthy food is provided there are no restrictions.
You are not ready to change, as this retreat aims to guide you on a transformational experience, leading to a happier version of yourself.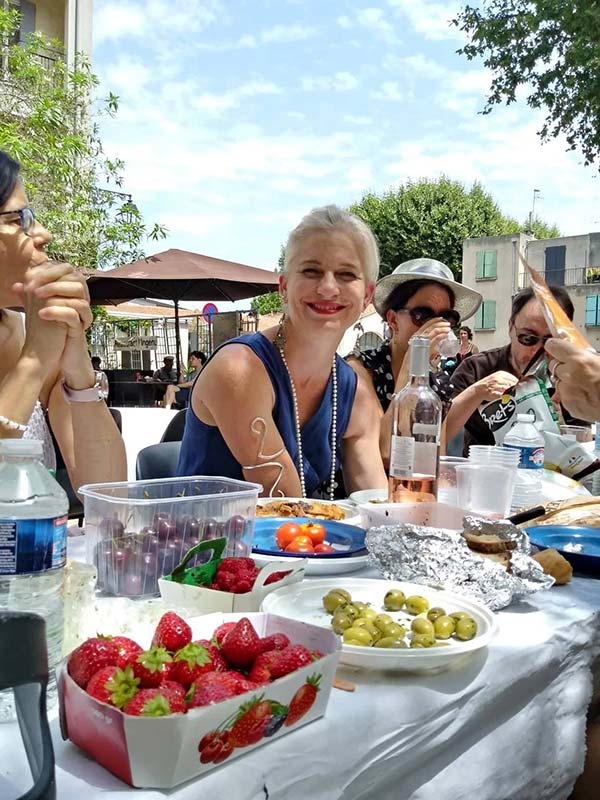 A Sample Day for our Agenda**
8 am: Start with gentle yoga
9 am: Breakfast
10 am: Workshop programme: the theme of the day – writing exercises –
12 noon: little break, take a breath of fresh air by the river
1 pm Lunch*
Afternoon free to explore and discover Arles, get inspired, collect photographs and writing …
6 pm: meet and share inspirations collected throughout the day, restorative yoga 
8 pm dinner*
*One of the meals will be together with the group, organised by us, the other you are free to do as you please, go discover 
**Flexible,  organic, go with the flow . . .
Food is fun. No restrictions. No limitations on this retreat.
We love food. We love wine. We love apéro time.
On this retreat, you will not count calories, or ever feel bad about what you can or cannot eat. Foodtime is a time to be enjoyed, to be together, to discover new flavours, it's a time to be creative too! We make new friends over a meal and some wine, we share stories and laughter.
From sunset riverside picnics to courtyard BBQs to French fine dining, be flexible, be curious, be open to surprises.
The Delights – Highlights
Discover Arles' best-kept secrets, shown to you by a local
Your own personal portrait shoot with a professional photographer –
let your inner beauty shine out loud!
Pamper yourself in the local Hammam
Hipno .. light therapy (Gabrielle) induces a state of deep relaxation
Sound and crystal bowl bath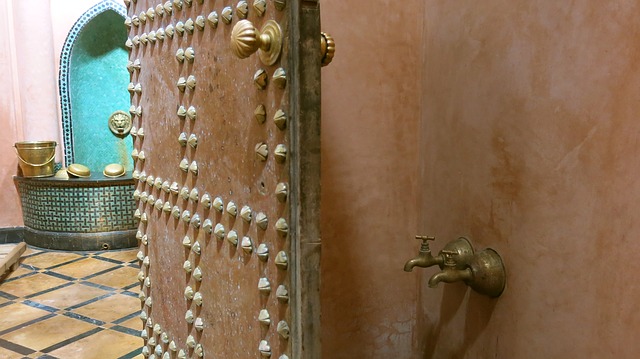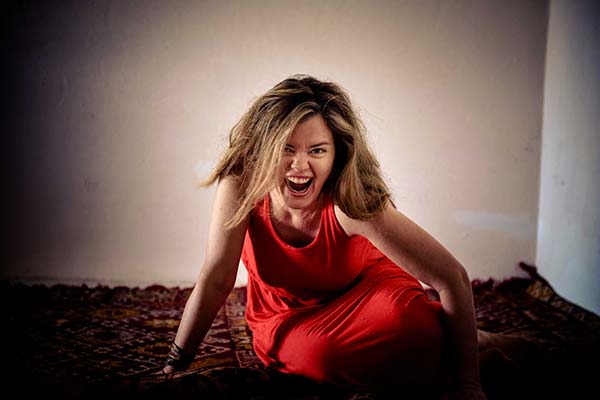 Bonuses – to take home with you
Your fabulous portrait, to always remember your greatness!
Your personal happiness journey/journal … the collection of your favourite prints and written words which you created on this retreat, to keep you inspired ….
New friends .. keep in touch and happy in our private facebook group
Your new happiness toolbox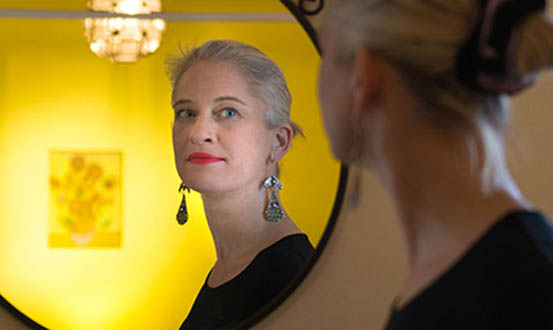 Delphine Dewulf
Screen Writer, visionary and owner of Mia Casa
Delphine loves creating universes and developing ideas and projects. Envision what does not yet exist, put it into words or images and then into action. For more than 20 years, she has been using these skills in the media, social entrepreneurship, creative, film and tourism sectors. A journalist then scriptwriter, a member of the Société Civile des Auteurs Multimédia et de la Société des Auteurs et Compositeurs Dramatiques, she leads, among others, creative writing workshops.
Founder of  Mia Casa guest house in 2010, she lives here with her children Lou Mia and Gabriel.
Carmen about Delphine:
"Behind her elegant, sophisticated and gentle demeanour, Delphine is a powerhouse of a woman! Creative multi-talent with a sharp business head, she juggles family life,  guest house and creative projects single handedly, and at the same time is a wonderful people connector. One of her fortes is to recognise people's talent and true voice and this makes her a dream creative coach to have, and the perfect leader for this workshop where she will help you dig deep and find your own true voice."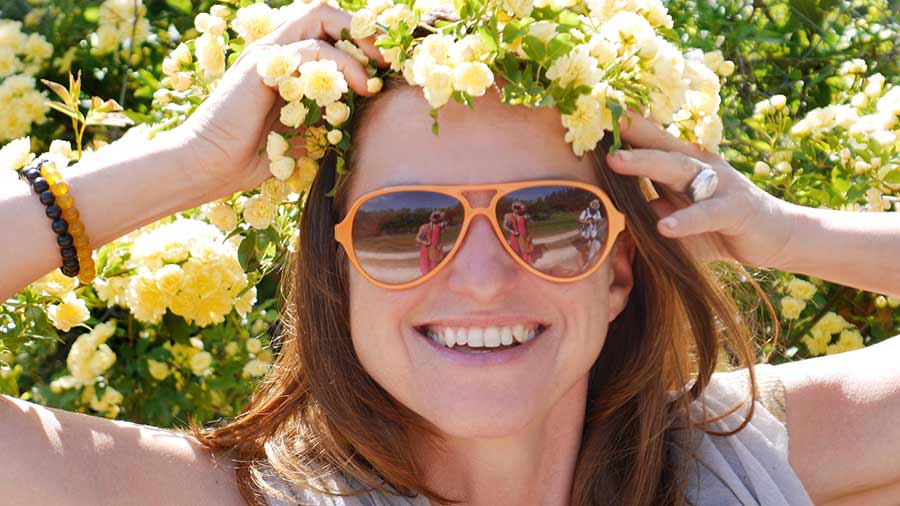 Carmen Klammer
Photographer, Yoga Teacher, Lover of Horses, Fun, Creative Expression and the Sea
I believe that it is when we are happy that our true nature and potential can shine through and come out. In Chinese the word for Happiness is two symbols, 'open heart'!
My aim for this retreat, and generally, is to help people give themselves permission to express themselves .. and hence liberate their creativity and their happiness.
In a small group of people, you will find the support and encouragement to dare … and be empowered, seeing, freeing, sharing the beauty inside … You will discover yourself, reveal yourself, in a safe space, and get to see the same world through different eyes – yours and those of your co-participants – and inspire and celebrate each other.
My life journey has had me experience depression and burn-out, which I now recognise as a consequence of creative energy locked away deep inside, Life force that I didn't allow out, which hence became destructive energy, became depression. This is why I firmly believe that it is vital for us to listen to our heart, keep it open, allow ourselves to be who we are. We come in all forms and shapes and each of us is unique, is beautiful, with a unique gift to share with the world. Let's appreciate that and celebrate that. Give yourself permission. Be playful. Let your light shine! 
"Our deepest fear is not that we are inadequate. Our deepest fear is that we are powerful beyond measure. It is our light, not our darkness that most frightens us. We ask ourselves, 'Who am I to be brilliant, gorgeous, talented, fabulous?' Actually, who are you not to be? You are a child of God. Your playing small does not serve the world. There is nothing enlightened about shrinking so that other people won't feel insecure around you. We are all meant to shine, as children do. We were born to make manifest the glory of God that is within us. It's not just in some of us; it's in everyone. And as we let our own light shine, we unconsciously give other people permission to do the same. As we are liberated from our own fear, our presence automatically liberates others." 
Price:
4 nights accommodation
in shared room – twin € XX
in triple suite € XX
in private single room € XXX
To book simply fill in the registration form.
What's included:
4 nights accommodation 
Breakfast and lunch or dinner
All course material
What's not included:
Flights, Transfers,
Is this for you? Call now if you have any questions or click the button below to secure your space.
Strictly limited to 8 beautiful souls.