A Retreat to free your Creativity
and find your Voice
Mixing Photography, Creative Writing & Journaling,
Yoga, Fun Activities and Inspiring Discoveries
to access your innate Creativity
and Life Force
This retreat is for you if
You want to free your Creative Self and take charge of your own Happiness
You are ready to get out of your Comfort Zone to discover and share your Gifts with others
You like to play and learn (or to playfully learn/to playfully acquire) new things for your Happiness Toolbox
This had been a well kept secret ; it is not anymore.
In May 2018 Conde Nast Traveler proclaimed the city of Arles in Provence in the South of France as the new art Mecca.* The New York Times also put Arles on its list of places to go in 2018; Arles was actually one of the only two French places** to make it on this prestigious list. Vogue Paris describes it as a must-see cosmopolitan destination.
Everyone is Creative!
What We Believe In
We strongly believe that everyone is creative, and that creativity is a vital part of ourselves as human beings. Yet we often put our creative part to the side feeling that we don't have the time for it – even if the result of this vital part being neglected can lead to a loss of lust for life.
The key to unlocking the situation is to give yourself the opportunity to step aside in a location naturally propitious to the (re-)awakening of your creativity, knowing that beauty, nature, sunshine, gentle exercise, healthy food and fun also help.
We also believe in the power of the collective, knowing that with proper guidance group work can help every single participant achieve much more than if left alone**. This doesn't suppress the importance of one's inner journey, rather it beautifully compliments it as it celebrates our social nature.
AS I CREATE
I come into my power and wisdom,
into my deeper knowing,
into that newness which becomes the gift
I share with the world …
So, if are feeling  bored in your job, or in your life at large, and frustrated or depressed about the situation, then The Happy Lab is for you** as it will provide you with the opportunity to experience:
The great, artistically vibrant town of Arles,
in the truly inspiring setting of Mia Casa bed and breakfast where every corner has been thoughtfully decorated and tells a story,
with the help of Mia Casa owner and retreat co-facilitator Delphine, who will show you the city through the eyes of a local, taking you off the beaten track **
in the company of Like-Minded Souls, providing food for thought in a guided, brainstorming kind of way.
in a structured, "Care-for-you setting" so you can focus on being well and creative – and develop your skills in this field with the help of professional guidance
Your facilitators
Retreat co-facilitators Carmen and Delphine –
Carmen, a professional photographer and a certified yoga teacher, Carmen has been organizing retreats internationally for the last 8 years.
Delphine, founder of Mia Casa, combines hospitality skills with writing experience shaped by 20 years as a travel guide writer, journalist, screenwriter and creative writing workshop leader.
What will I get out of this?
;
;
;
;
;
;;
;
;
;
;
;
;;
Arles as seen by
Condé Nast Traveler
Arles, France's Old Arts Mecca, Is Also Its Newest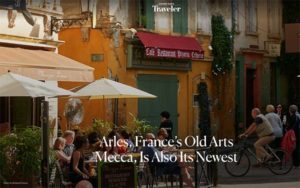 The NY Times
Arles, Provence's new cultural cradle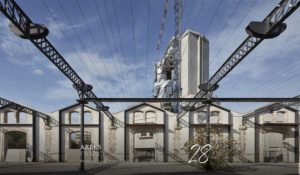 VOGUE Paris
In the 19th century, Vincent van Gogh immortalized it on his canvases; in the 1970s, the city became the international capital of photography and today it is a must-see cosmopolitan destination. Here is why you absolutely must go to Arles >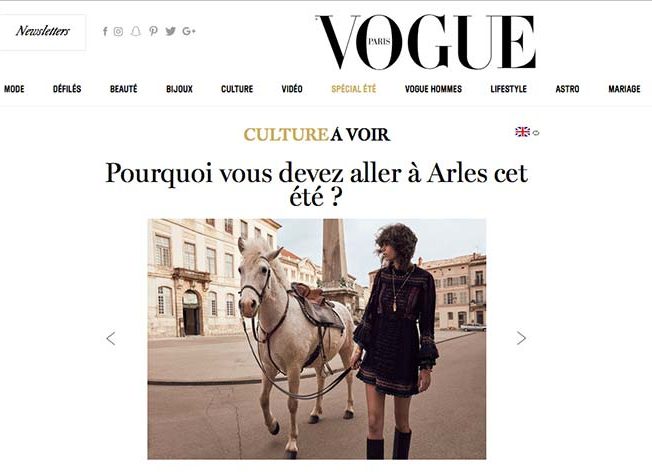 Delphine as seen by Carmen
"Delphine is a breath of fresh air!  Behind her elegant, sophisticated and gentle demeanour, Delphine is a powerhouse of a woman! Creative multi-talent with a sharp business head, she juggles family life,  guest house and creative projects single-handedly, and at the same time is a wonderful people connector. One of her fortes is to recognize people's talent and true voice and this makes her a dream creative coach to have and the perfect leader for this workshop where she will help you dig deep and find your own true voice. She has a special gift to make you believe in yourself!"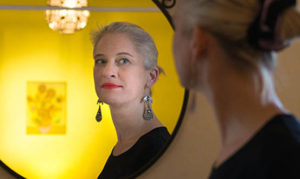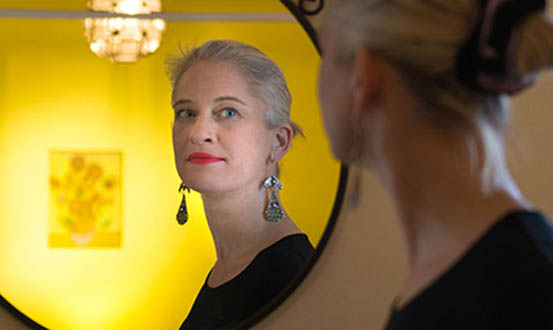 Carmen as seen by former clients
"Carmen's ability to capture her subjects' soul is outstanding, and her photographs are such a pleasure to look at. I would strongly recommend her work to anyone in need of a great photographer, as Carmen's versatility allows her to adjust to any photographic need."
Gabriella Incalza, Freelance Broadcast Journalist and Producer
"Carmen's portraits achieve a tense balance between abstract and realism, encryption and decryption. She has a real talent for capturing the essence of the moment and revealing the soul of her subject." Sophia Fileri, Freelance Editorial Consultant
" …I don't know how she did it but we had so much fun and instead of feeling self-conscious she made me feel free and playful. We had the best time ever while she was shooting away and I felt really seen by her. Carmen loves people and sees beauty everywhere, her photos show for it. I still treasure them and the memories they bring back of that beautiful afternoon in the Pelion." Lisan Bremmers, Hooyoga, Sweeden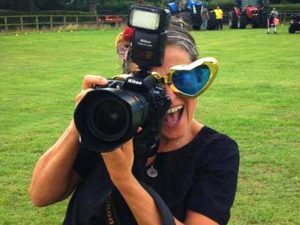 This retreat is for you if
– You want to develop your photographic and writing skills.
– You want to feel better about yourself in your mind, body, and soul.
– You are ready to welcome change within yourself for a better, happier version of yourself.
This retreat is NOT for you if: 
You are looking for a purely meditative experience. Although the retreat facilitators try to integrate meditation in their practice, they also recognize the need for conviviality in the development of creativity.
You are looking for a yoga retreat – Happy Lab is much more than that.
You want everything to be set as a clock – inspiring discoveries are actually essential elements to the Happy Lab.
You are looking for a detox – although fine, healthy food is provided there are no restrictions.
You are not ready to change, as this retreat aims to guide you on a transformational experience, leading to a happier version of yourself.
Ultimately, Do You Want to be Happy?
We are inviting up to 8 beautiful souls to be part of the Happy Lab. Don't wait to register as places are strictly limited.
Join us in Arles!
Reason for Happy Lab retreat to take place in Arles is the city's vibrant cultural life and an exceptional setting – that of a picturesque town bathed in sunshine, a UNESCO world-Heritage site famous for its Roman monuments, at the gateway of the Camargue Natural reserve and a thirty-five minutes drive to the sea. A unique combination of history, nature and culture that has been attracting artists for centuries. Most notably Van Gogh who produced in Arles his most iconic works. Arles today is also celebrated through one of the world's most famous photography festival The Rencontres and a wide array of cultural events. That a futuristic tower designed by Frank Gehry, the architect of Bilbao's Guggenheim, is now part of its skyline only adds to Arles appeal.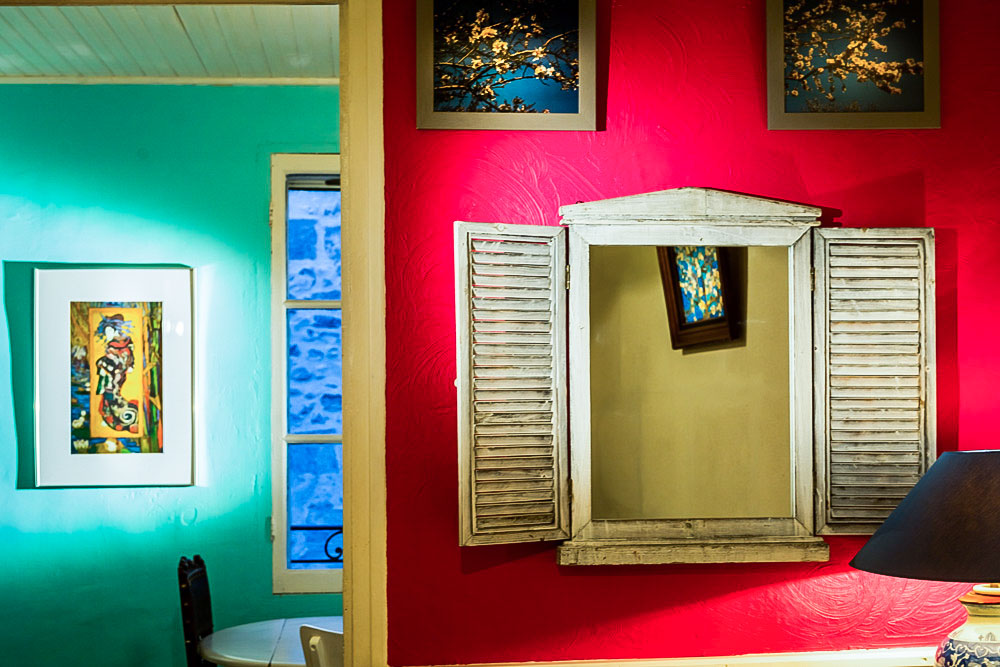 Our home for the retreat
Mia Casa … a place to feel at ease, to feel at home – perfectly located in the heart of historical Arles and right by the river Rhône. As you step outside the house you'll be immediately immerged into the charm of the old town – short and delightful walks will take you to the many attractions of Arles.
All our rooms are spacious, cosy and welcoming, all with en-suite bathrooms and kitchenettes, and each of them decorated with love to a different theme.
A place to rest, relax, get inspired and come home to yourself!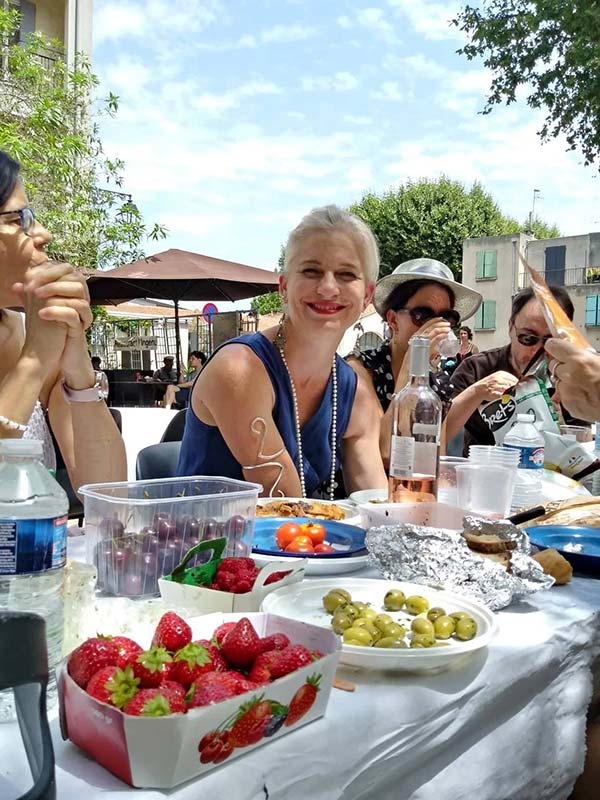 Gourmet healthy food.
Food is fun. No restrictions. No limitations on this retreat.
We love food. We love wine. We love apéro time.
On this retreat, you will not count calories, or ever feel bad about what you can or cannot eat. Foodtime is a time to be enjoyed, to be together, to discover new flavours, it's a time to be creative too! We make new friends over a meal and some wine, we share stories and laughter.
From sunset riverside picnics to courtyard BBQs to French fine dining, be flexible, be curious, be open to surprises.
A Sample Day for our Agenda*
8 am: Start with gentle yoga
9 am: Breakfast
10 am: Workshop programme: the theme of the day – writing exercises –
12 noon: little break, take a breath of fresh air by the river
1 pm Lunch
Afternoon free to explore and discover Arles, get inspired, collect photographs and writing …
6 pm: meet and share inspirations collected throughout the day, restorative yoga ..
8 pm dinner
*Flexible,  organic, go with the flow …
…
,,,..
The act of creating is a healing gesture, as sacred as prayer,
as essential to our spirit as food to our body.
It is our creative work that brings us to life, feeds our spirits and sees us through the dark …
Jan Phillips
The Delights – Highlights
* discover Arles' best-kept secrets, shown to you by a local
* your own personal portrait shoot with a professional photographer – let your inner beauty shine out loud!
* pamper yourself in the local Hammam
* hipno .. light therapy (Gabrielle) induces a state of deep relaxation
* sound and crystal bowl bath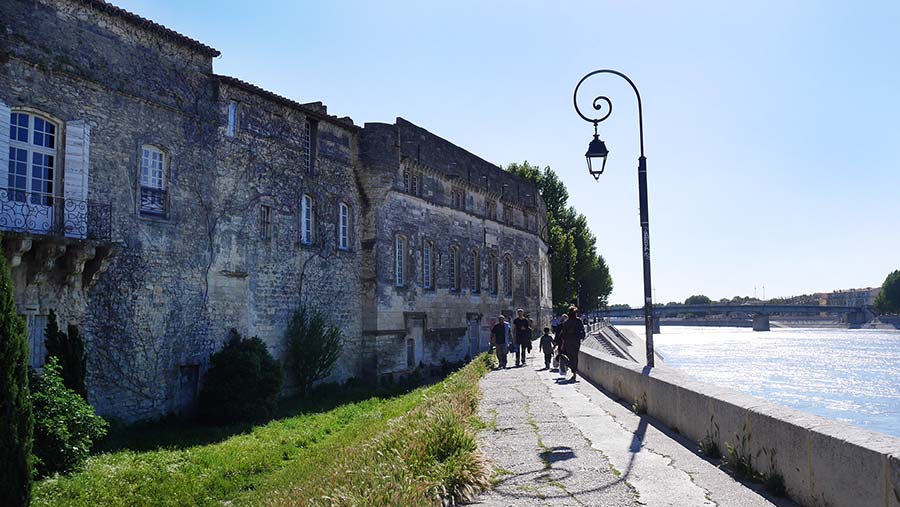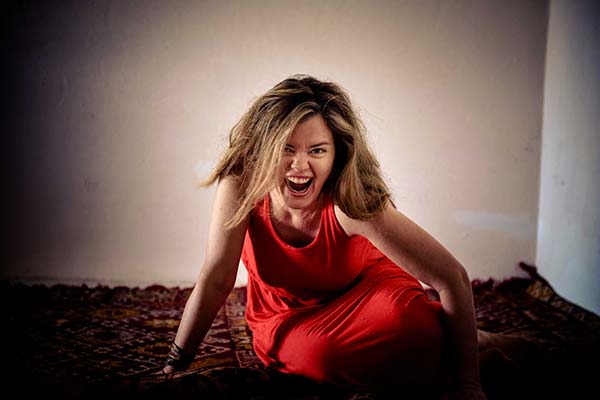 Bonuses – to take home with you
Your fabulous portrait, to always remember your greatness!
Your personal happiness journey/journal … the collection of your favourite prints and written words which you created on this retreat, to keep you inspired ….
New friends .. keep in touch and happy in our private facebook group
Your new happiness toolbox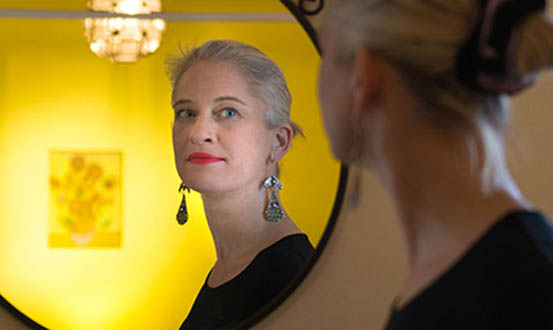 Delphine Dewulf
Screen Writer, simply amazing woman and owner of Mia Casa
Carmen about Delphine: Behind her elegant, sophisticated and gentle demeanour, Delphine is a powerhouse of a woman! Creative multi-talent with a sharp business head, she juggles family life,  guest house and creative projects single handedly, and at the same time is a wonderful people connector. One of her fortes is to recognize people's talent and true voice and this makes her a dream creative coach to have, and the perfect leader for this workshop where she will help you dig deep and find your own true voice.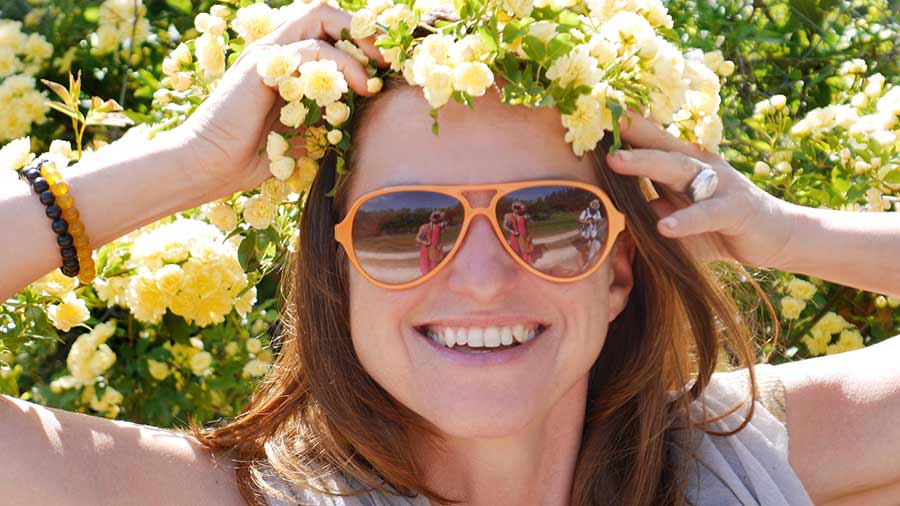 Carmen Klammer
Photographer, Yoga Teacher, Lover of Horses, Fun, Creative Expression and the Sea
I believe that the happy you is the real you! This is not to say that you must ignore or dislike your shadow parts, on the contrary, those get acknoledged and loved too, but it is when you are happy (or at least for me, this is true) that your true potential can shine through and come out … in Chinese the word for Happiness is two symbols, 'open heart'! My aim for this retreat, and generally, is to help people give themselves permission to express themselves .. and hence liberate their creativity and their happiness. In a small group of people, everyone will find the support and encouragement to dare … and be empowered, seeing, freeing, sharing the beauty inside … You will discover yourself, reveal yourself, in a safe space, and get to see the same world through different eyes – yours and those of your co-participants – and inspire and celebrate each other.
My life journey has had me experience various periods of depression, which I can all sum up as times when I did not have the courage to follow my heart and express myself, go for it. Creative energy locked away deep inside, Life force that I didn't allow out, and hence became destructive energy, became depression. This is why I firmly believe that it is vital for us to listen to our heart, keep it open, allow ourselves to be who we are. We come in all forms and shapes and each of us is unique, is beautiful, with a unique gift to share with the world. Let's appreciate that and celebrate that. Let that light shine! Give yourself permission. Be playful.
Price:
4 nights accommodation 26th to 30th September,
in shared room – twin XX
or triple suite XX
in private single room XXX
What's included. What's not included.
Your content goes here. Edit or remove this text inline or in the module Content settings. You can also style every aspect of this content in the module Design settings and even apply custom CSS to this text in the module Advanced settings.
Is this for you? Call now if you have any questions or click the button below to secure your space.
Strictly limited to 8 beautiful souls.