The place of choice for a residential workshop in Provence
With its four guest rooms, each with at least two beds, and an adjoining flat offering additional sleeping facilities and that can also be used as a workshop space, Mia Casa is perfectly suited to hosting small groups for a residential workshop or seminar in Provence.
A unique environement
Easy to access, Mia Casa is located in the historic centre of Arles in Provence on a pedestrian street just a stone's throw from the river bank and a public garden. The house benefits from its privileged environment : that of a town bathed in sunshine, on the UNESCO World Heritage list for its Roman monuments, famous for its numerous cultural events, and being at the gateway to the Camargue National Park. Arles itself is located within each reach of Marseilles, Nîmes and Montpellier airport and is well-connected to Paris thanks to direct high-speed trains.
Multiple cultural activities
Mia Casa and its carefully laid-out rooms – whose décor echoes the work of Van Gogh – offer an intimate and inspiring environment conducive to both relaxation and concentration alike. This is the key ingredient for turning a mere activity into a true human experience and to go even further for personal development and healing, or team building. That Arles and Provence are just on Mia Casa's doorstep contribute to this unique setting and make it the perfect spot for a creative retreat, or any kind of cultural or artistic getaway – especially painting, photography and writing workshops. Other activities include yoga and meditation as well as theatre, calligraphy and etching. The proximity of a hammam, within the complex of Actes Sud publishing house that also features a concert hall and a cinema, will delight those with well-being in mind. Lastly, a ceramics workshop is located a stone's throw away. A whole array of activities taking place alongside many of the cultural events happening in Arles, either temporarily or all year round in its museums, at the Van Gogh Foundation, or at the 'Parc des Ateliers', home to the Luma Foundation and its programme of activities focusing on contemporary art.
A service tailored to your needs
With a room capacity of up to 15 people, Mia Casa offers a truly personalized service to small groups. Every accommodation unit enjoys independent access, which makes it possible to book all rooms together or just singly. Yet we can host a larger group in partnership with neighboring guesthouses and B&Bs. Our services include breakfast and we can help with organizing other meals, which may be prepared and served in-house at our table d'hôte or delivered in partnership with a catering service. All of our rooms have kitchen facilities, so guests can prepare their own meals, which in turn gives workshop organizers the opportunity to adjust their food budget as desired. Lastly, there is potential access to a private garage – an extremely rare commodity in the historical centre and a great asset for groups moving around by car, or for a motorbike or bicycle tour.
It's taking place at the house
And there are still a few spots for…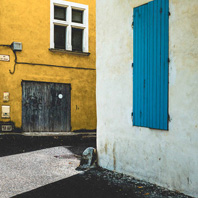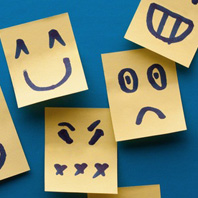 Mieux vivre avec nos émotions
(in French only)
Avec : Violène Riefolo
Du 15 au 18 mars 2018 : L'écoute
Du 17 au 20 avril 2018 :
Alphabétisation émotionnelle
Du 5 au 8 mai 2018 :
Confiance en soi et conflit
En savoir +

Activities soon to be scheduled at Mia Casa: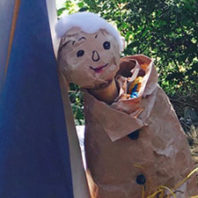 Des marionnettes pour jouer
(French only)
With: Marie-Line Permingeat

Please let us know your interest in these forthcoming activities. We will then be able to contact you as soon as their dates are set so you can have priority:
[caldera_form id="CF5a86d277a8936″]